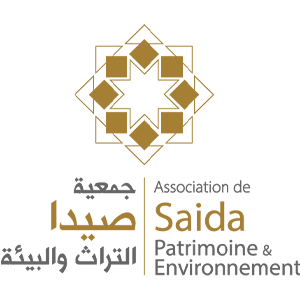 The Association of Sidon for Heritage and Environment is a non-governmental organization established in 1994 by Hariri Foundation for Sustainable Human Development. The association's work revolves around heritage, engineering, culture, tourism, the environment, as well as social and educational matters. The association aspires to develop a unified image of the future of the historical and cultural heritage of the city of Saida, Lebanon.
Chaired by H.E. Mrs. Bahia Hariri, the association serves as a common space for like-minded architects, artists, art historians, archaeologists, historians, and writers to work collectively for the ultimate aim of conserving the different aspects of the city's cultural heritage.
The Association of Sidon for Heritage and Environment aims to raise awareness and promote the protection and preservation of natural and cultural heritage, encouraging citizens to protect the natural wealth of their city and to engage with its environment and cultural heritage. 
 The association specializes in the rehabilitation of monuments and promotion of cultural heritage in coordination with local and international groups, setting an example for other national societies across Lebanon and the region.
Together with Hariri Foundation, the association rehabilitated multiple heritage buildings and historic markets in the historic district of Saida. The association also undertook the "Socio-economic Rehabilitation of the Affected Areas of Beirut" following the Lebanese civil war through the support provided by Hariri Foundation and UNDP.
The association was granted membership in ECOMAX/UNESCO in 1997 in recognition of its efforts in this field.
Since 2000 and to this day, the Association of Sidon for Heritage and Environment has supported Hariri Foundation in the touristic festivities in Saida's historic district. The association also supported the development process for local touristic trails and narratives, working closely with Hariri Foundation and the Municipality of Saida among multiple partnerships.