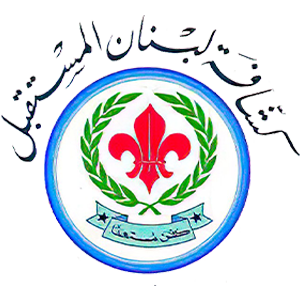 At a time when national unity was at stake, the "Lebanon Scouts Association" was established by Hariri Foundation for Sustainable Human Development in 1984 with the aim of deepening and strengthening a sense of belonging towards Lebanon among youth, and thus, to strengthen their sense of citizenship, based on rights and duties.
The association comprises several commissions and groups across Lebanon, including scout units for all ages. Units, led by well-trained youth scout leaders, include beavers, cubs, guides and scouts, as well as pioneers and rovers.
In recognition of the role it played at the national level, the association was licensed in December 17, 1993 as the "Future Lebanon Scouts Association". Ever since, the association has become a member of the Lebanese Scout Federation, the National Committee for Environmental Activities and the Higher Council for Childhood – South Lebanon. Today, the association is a leading actor in the Scouts Network of Saida and Neighboring Towns.
The association aspires to offer youth the opportunity to play a constructive role in society, while valuing the global and national scouts movement and systems.  The association contributes toward the education of youth by building the scouts' capacities and providing a variety of organized situations that will allow them a hands-on learning environment.
The Future Lebanon Scouts Association seeks to create a generation of responsible, engaged, and active young people who contribute positively to their communities and country. The association aims to promote a sense of belonging to the national state among Lebanese youth, unleashing their potentials across Lebanon through physical, intellectual, social, and spiritual activities.
The association encourages young people to become active members in their local communities, while emphasizing the importance of law and order to maintain a harmonious and safe country. To promote its values, the association organizes weekly assemblies for its local commissions and regiments across Lebanon and holds an annual national summer scouting camp involving scout members and scout leaders from all commissions.
The association also organizes seasonal events, celebrating local and international holidays. Youth scout leaders are offered regular training of trainers seminars aimed at enhancing their personal and leadership skills for delivering best peer-to-peer training.