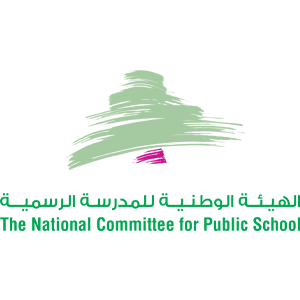 The National Committee for Public Schools (NCPS) is a non-governmental organization aiming for improving the quality of public education in Lebanon. NCPS was officially established in 2007, ten years into its inception and funding by Hariri Foundation for Sustainable Human Development since 1997.
NCPS plays a crucial role in building the capacity of educators and creating the most extensive civil and social support networks for public schools across Lebanon. It strives to support and activate the role of public schools to become an ideal option for educational and scientific services alongside private schools. 
To achieve its goal, NCPS collaborates with the Lebanese Ministry of Education and Higher Education and Ministry of Youth and Sports as well as local communities, school principals, and other NGOs.
NCPS addresses various issues facing public schools in Lebanon, such as high drop-out rates, illiteracy, and social conflicts. The organization is dedicated to developing innovative solutions and providing support to ensure that every student in Lebanon has access to a high-quality education.
NCPS has successfully implemented various projects in collaboration with Hariri Foundation, which has been one of the primary funders of the organization since its establishment. Those projects include preparing kindergarten classrooms in public schools, the provision of technology-based literacy programs, as well as extracurricular initiatives for public school students including community service activities and academic excellence programs such as "Our Right to Succeed".
The NGO also supports students through nominating top-ranking students for merit-based educational assistance by Hariri Foundation.