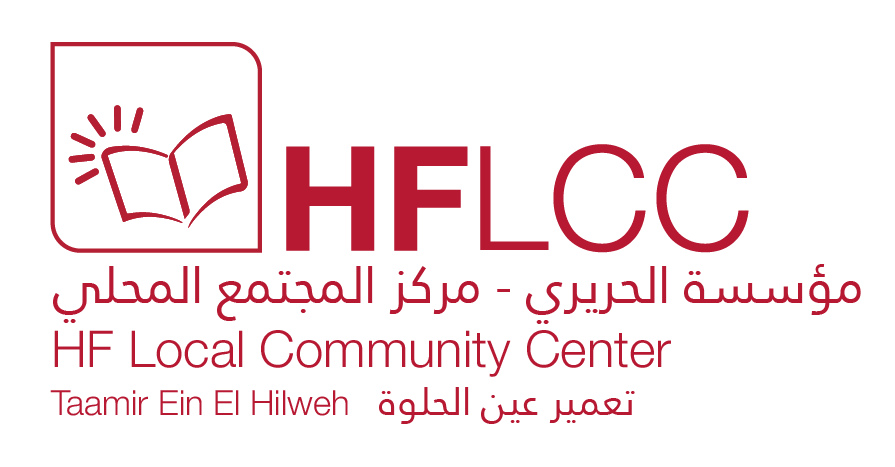 The Hariri Foundation Local Community Center in the Taamir Ein El Hilweh neighborhood serves as a hub for the local community to collaborate, plan and engage in ongoing local development activities. The center provides a wide spectrum of social services addressing local needs and risks through trainings, social activities, field assessments, and socioeconomic opportunities.
Hariri Foundation established the center in an initiative to institutionalize its urban and human development efforts in the marginalized neighborhood since the early 1980s, featuring the successful national advocacy to legalizing the informal settlements and laying out the legal framework for issuing house titles to property occupants.
Upon the center's establishment in 2021, Hariri Foundation collaborated with the Municipality of Saida, the national Public Institute for Housing, as well as specialized faculties at Beirut Arab University and Rafik Hariri University in a joint effort to conduct an urban study of the neighborhood infrastructure and social needs and the development of a holistic urban development strategy and action plan.
Today, the center is designated to implementing the 2021 action plan and addressing emergent needs. Accordingly, the center collaborates with the national Public Institute for Housing, custodian of the neighborhood properties, supporting related field and legal processes with the necessary technical expertise and financial capital in order to finalize and secure the transfer of property ownership.
The local community center also serves as a safe space for neighborhood residents to express their concerns and receive support in various social and economic aspects. The center offers several activities such as receiving residents' requests and addressing their social needs, reconciling local families, conducting rapid vocational and awareness sessions with experts and specialists, as well as organizing social and health activities.