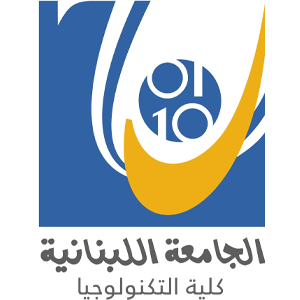 Upon the decree 8741 that was issued on 9 July 1996, The "University Institute of Technology" was established in the Lebanese University as a result of the close coordination and contribution of the Lebanese University, the Hariri Foundation for Sustainable Human Development, and the French Government.
The "University Institute of Technology" was established over an area of 15,000 m3 and is composed on 3 buildings that includes the Administration, Classes, and Practical Workshops. Hariri Foundation for Sustainable Human Development provides the land that its renting cost is estimated to be 1 million dollar/year.
Hariri Foundation, French Government and the Lebanese University are stakeholders and members in the Board of Directors. 
The "University Institute of Technology" was transformed into the Faculty of Technology at the Lebanese University upon the decree 2742, issued on 20 April 2018.
Today, the Faculty of Technology offers a variety of majors of study and masters programs in the field of engineering and computer science. The majors of study include Civil Engineering, Construction and Maintenance, Production Engineering and Maintenance, Communication and Computer Network Engineering, and Applied Computer Studies in the Field of Business Administration.
Masters Programs offered by the faculty include Engineering in Information Systems, Telecommunications Systems Engineering, Mechatronics and Energy Engineering, and Civil Engineering: Geotechnics and Environment.
Over 3,000 students have graduated from the Faculty of Technology in Saida and Abey since the establishment of the institute. The faculty is committed to providing quality education, research, and training to its students in order to prepare them for successful careers in their chosen fields.
The faculty also carries out various research projects funded by the Lebanese University and the National Council for Scientific Research. Under this framework, faculty and student researchers have published numerous publications in their respective fields.